The Hungry Ones
by Elana Gomel
---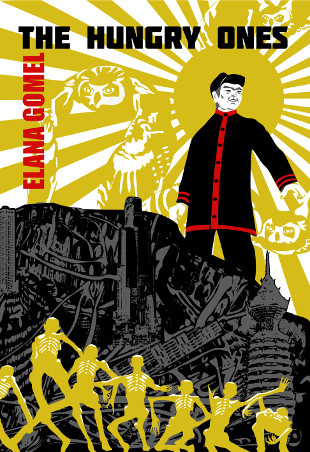 A woman with no memory wakes up in a city with no history.
The city is alive. Among skyscrapers of flesh and bridges of bone, rogue trains consume their passengers, prophetic Buddhas grow out of sidewalks, and the night is lit up with walking neon signs.
The city is under siege from famine victims turned ravenous monsters, while the city's own flesh begins to mutate.
Somehow, the woman is the key in an eternal struggle pitting city against country, corruption against starvation, a power-crazed madman against a dying infant.
Hunted as a pawn by several factions, she alone may have the power to end the conflict, if she dare unlock her terrible memories. But she has to choose: between the country and the city; between the lost boy-next-door and the man who is not human; between survival and self-sacrifice.
This dark fantasy novel – at times wondrous, at others horrific – will amaze and haunt you.
"It starts in an empty hotel. A woman, waking, dreaming of food, her memory gone. A mystery... Here the fascination begins. She has a mission yet to be discovered, but within a city that is itself living... Half the enjoyment is simply in the exploration, a magical journey surrounded by wonders, but also indications of tension, perhaps even war. And always avoiding the zombie-like 'Hungry Ones' of the book's title. Fascinating."
—James Dorr, Bram Stoker Award(R) nominee for The Tears of Isis
"an exquisitely complex and unique story...the ending just walloped me. Very, very impressive!"
—Laurie Hilburn, Clicking Keys
Ways to purchase: