Warrior Errant
by Harry Elliott
---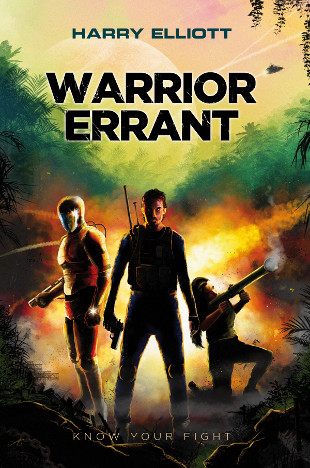 Humanity has moved to the stars; Earth is an old legend. Now the moons of Mitera are home: stormy Landbreak, bleak Avernus, verdant Ishra. These different worlds have shaped distinct societies.
A deadly insurgency has broken out on Ishra, and the military forces of these contrasting cultures combine to help fight it. They must overcome their differences and mutual suspicions or risk being destroyed by a hostile environment and a canny enemy.
Private James Dalton of Landbreak has questions. Why are they fighting? How can he work with the enigmatic Avernii Transhumans? What secrets lie in the depths of Ishra's vast jungle?
Follow Private Dalton and his squad as they experience the horrors of war, face their prejudices, and discover their own place in this conflict. As the Avernii say, "A warrior must know his fight." But James Dalton may not survive the answers he so desperately seeks.
Ways to purchase: